"A Scheme of Sorcery" by Disabled Non-Binary YA Fantasy Fiction Writer Ennis Rook Bashe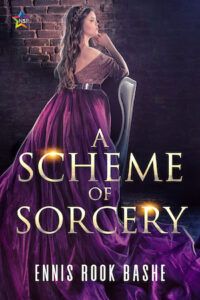 Queer fantasy romances offer the best of all possible worlds. First, we celebrate romance as the genre of hope, the genre that proves love is worth fighting for. Romance reminds us that no matter the circumstances, people can come together and create a loving life for themselves. Now we weave that hope into queerness and fantasy.
Many readers turn to romance for an escape, and fantasy romance offers a double shot of that potent elixir. Imaginative realms allow readers to travel through the wildest fantasies authors can conjure up. Be it magic, inventive geography or supernatural life forms, there are wonders at every turn. That mix of fantasy and romance lets us know that even if the obstacles are ferocious beasts or oppressive politics, our characters will be fine.
Putting queerness on fantasy novels even opens up new possibilities. Truly queer lives often involve a degree of world-building, because the heteronormative vision we are all presented with is not a viable option. Found families, diverse relationship structures, and radical ways of loving can all play a part in the equation.
That's why I've put together some queer fantasy romances for you. I've focused on adult books, and books that are romantic rather than fantasy with romantic elements. We also have some great lists of LGBTQ fantasy and fantasy romance, and I wanted to avoid overlaps. (Check out those lists!) There's a lot to like in this small collection, from sweet romance novels to epic quests to dark mythological retellings. I hope you can find a book among them that will make your heart happy.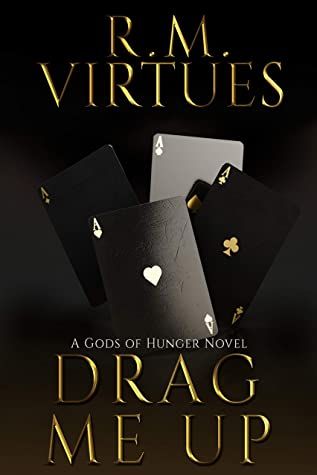 drag me up by RM Virtues
This book is the beginning of the Gods of Hunger series, all dark fantasy tales of mythological tales. drag me up is a reinvention of Hades and Persephone. Hades is a casino owner who prefers his dark enclave. Persephone, a black trans woman, is an aerialist hired for a residency at the casino. The two meet and are inextricably entwined. Their relationship is sweetly supportive and intensely erotic, but Zeus stands in the way of their happiness. It's a good choice if you're looking for a fresh and sexy mythological retelling.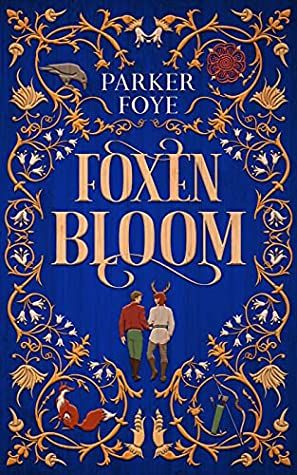 Foxen Bloom by Parker Foye
This enchanting fantasy follows the relationship between Prior, a human, and Fenton, the god of the forest. Prior seeks Fenton's help to cure his sister of a magical illness infecting the land, and Fenton offers him a deal. The life of Prior's sister in exchange for Fenton's sibling. This personal commitment makes the relationship much more meaningful and gives romance an interesting space to develop. It is a beautiful book that is at times horrifying and beautiful.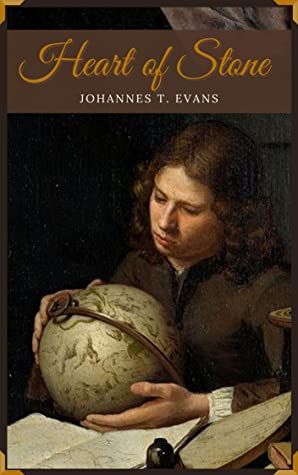 Heart of stone by Johannes T. Evans
It might be a bit of cheating to call this a fantasy novel, because where exactly do vampires belong, genre wise? But the author calls himself a fantasy fiction writer, so I take him at his word. Set in 1764, this historical romance begins with the vampire Henry Coffey who employs a personal secretary named Theophilus Essex. In a seductive slow burn, the two fall for each other. It's a delicate love story between two neurodivergent characters and a treat if you're looking for a slice of romance in life.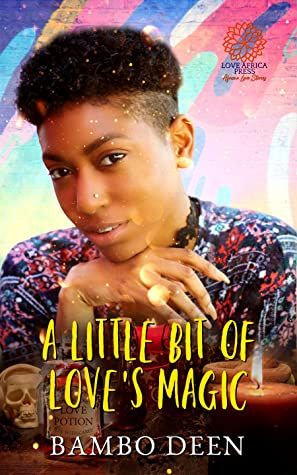 A little magic of love by Bambo Deen
A love charm is a tried and true romantic figure of speech. Based in Nigeria, A little magic of love follows Noura, who seeks a babalawo for a love charm after losing a bet. The charm promises that the first person you meet when summoning the charm will be the user's true love. But we also know that charms never quite work the way people expect. Noura, thinking the charm might help her fall in love with the boyfriend she would marry, instead meets Bewaji, a beautiful woman back in Nigeria after a decade in the UK. These charms always make sure everything turns out okay, don't they?
Briarley by Aster Glenn Gray
This book rules. I should probably tell you more. Set during World War II, Briarley begins with an English country pastor seeking refuge in a strange house. Inside, a great feast stretches before him, amazingly this man was accustomed to war rations and shortages. He leaves restlessly, but not before he has brought a rose for his daughter. Did you catch that? Yes, it's a Beauty and the Beast retelling, but Belle is not the star of the show. Oh, and the beast is a dragon. Did I mention that this book rules?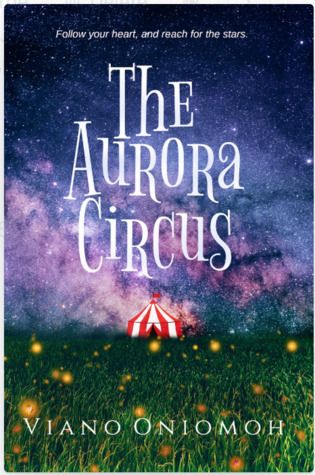 The Aurora Circus by Viano Oniomoh
Magic circuses, amirite? Ember Quinn responds to a strange request for help that leads him to the Aurora Circus. There he meets an artist named Pyro and is caught off guard. As with anyone who runs away to the circus, Ember must decide what he really wants from life and fight for it. If you want a warm romance with dazzling world-building and lovable characters, this is the place to be. Don't hold me responsible if you run off to join the circus yourself.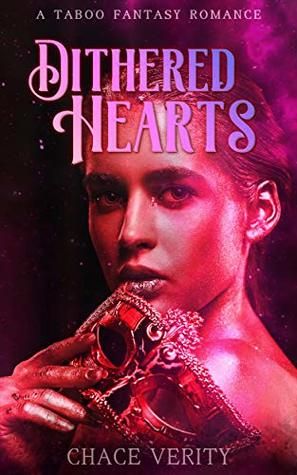 Dithered Hearts by Chace Verity
A list of gay fantasies needs a little polyamory, right? Dithered Hearts is a retelling of a fairy tale with a unique twist: what if Cinderella fell in love with her stepsisters? And what if Cinderella was a non-binary farmer who sought the prince's hand to save the family farm? Oh, and did I mention a trans fairy godfather? This book is heartbreaking and hilarious at times, full of characters to fall in love with.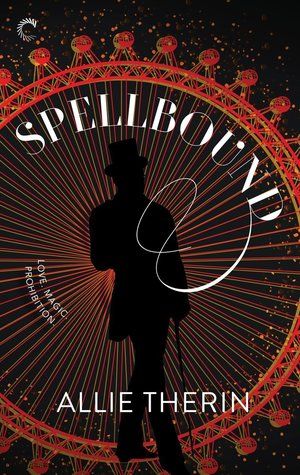 enchanted by Allie Therin
If you're anything like me, you hear about a romance surrounding a dangerous and supernaturally powerful artifact and you're already sold. But if I also tell you that romance is set in a dazzling Jazz Age New York, populated by vibrant characters with awesome powers, that should sweeten the deal. Top it off with a lovely romance between Rory and Arthur, the two men trying to protect the world from that dangerous artifact, and it's a treat that's too good to resist.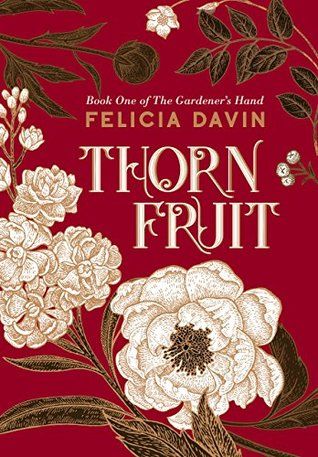 thorn fruit by Felicia Davin
thorn fruit is the first book in the Gardener's Hand trilogy. The series has a polyamorous romance at its heart, between two cis women and a gender-fluid man, and you must complete the trilogy to get the full story. But start with thorn fruit, which focuses on the relationship between the two women. Alizhan is a woman who grew up isolated because of her ability to read minds. Evreyet is an ambitious hero in search of a goal. The two meet, Ev finally finds the adventure she seeks in Alizhan, and they set out to uncover a massive conspiracy.
Delflenor's Dedication by R. Cooper
Say what you will about Daenerys Targaryen, her list of titles was amazing. So if the main character of a book is Prityal of Ters, Knight of the Seat, Tyrant-slayer, the Hope of Ainle, I'm probably pawning my sword on her. Pityal has been trying to avert disaster for her country for some time now. She embarks on a desperate mission and takes the self-mockery Delf with her as a squire. But Delf has secretly loved Prityal for ages, and I'm here for that desire! I'm also here for fantasy novels that put duty over love.
---
Let's focus on those happy endings, shall we? Whether they're queer fantasy novels or not, we love queer books with a happy ending. To anyone who rejects romance as an unrealistic wish-fulfillment? I say, I double! Give me real love charms that fulfill wishes for romance. Give me characters who, in the most unrealistic environments possible, create a loving world for themselves. I pledge my sword to unrealistic wish-fulfillment.