MUMBAI: Was it out or not? The question continues to confuse cricket despite all the technological interventions the game has endured in recent times. Day 1 of the second Test against New Zealand saw yet another incident that left the house divided over Virat Kohli's dismissal of a duck on Wankhede in the 29th over of the Indian Round.
Back after a break, India's captain tentatively pushed for a thrown delivery from left-arm spinner Ajaz Patel. However, the referee was unimpressed, and booked him for diving. Kohli chose the DRS option, and it turned out not to be crucial either.
OUT, OR NOT OUT: A split frame of the DRS decision and snickometer indicated that Virat Kohli had edged the ball
Third Judge Virender Sharma, after seeing several repetitions from all available angles, found no 'conclusive evidence' to overturn the call on the pitch and asked Chaudhari to abide by his decision. It was a tight call and Sharma seemed to be at his end when he forgot to ask for ball tracking, the last step in the DRS, and had to be reminded by his colleagues in the middle.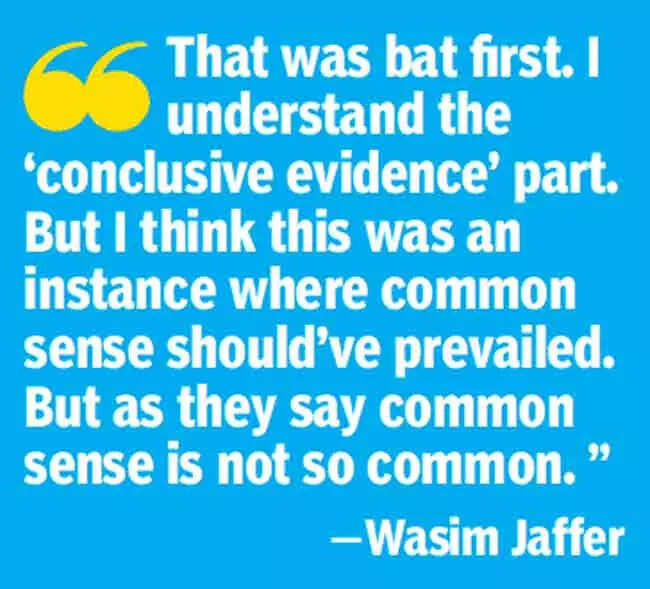 A disgruntled Kohli tried to present his case, but without success. Former cricketers weighed in, in the com-box, the studio and on social media. The official BCCI Twitter handle asked its followers to decide whether 'it was out or not.' Not surprisingly, most Indian fans felt that the third judge was the villain of the play.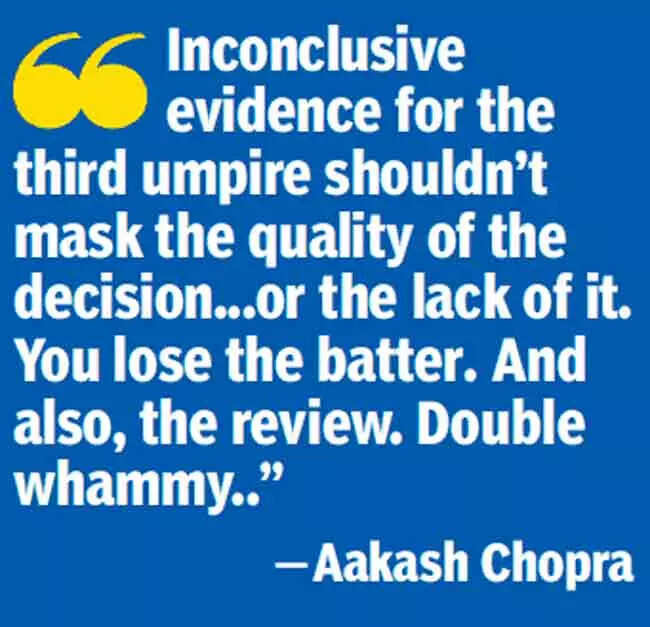 Former New Zealand fast Simon Doull tried to make sense by explaining the law, only to be teased by the keyboard warriors.
"The TV referee has to find conclusive evidence to overturn the referee's decision on the pitch. There was no conclusive evidence that the ball hit the pillow first. So I think the process was followed. The process was right," said Doull d. Luft. .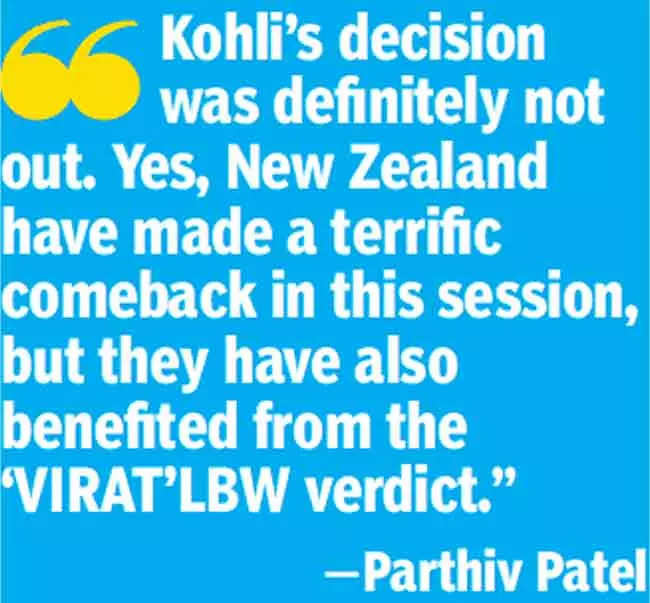 .