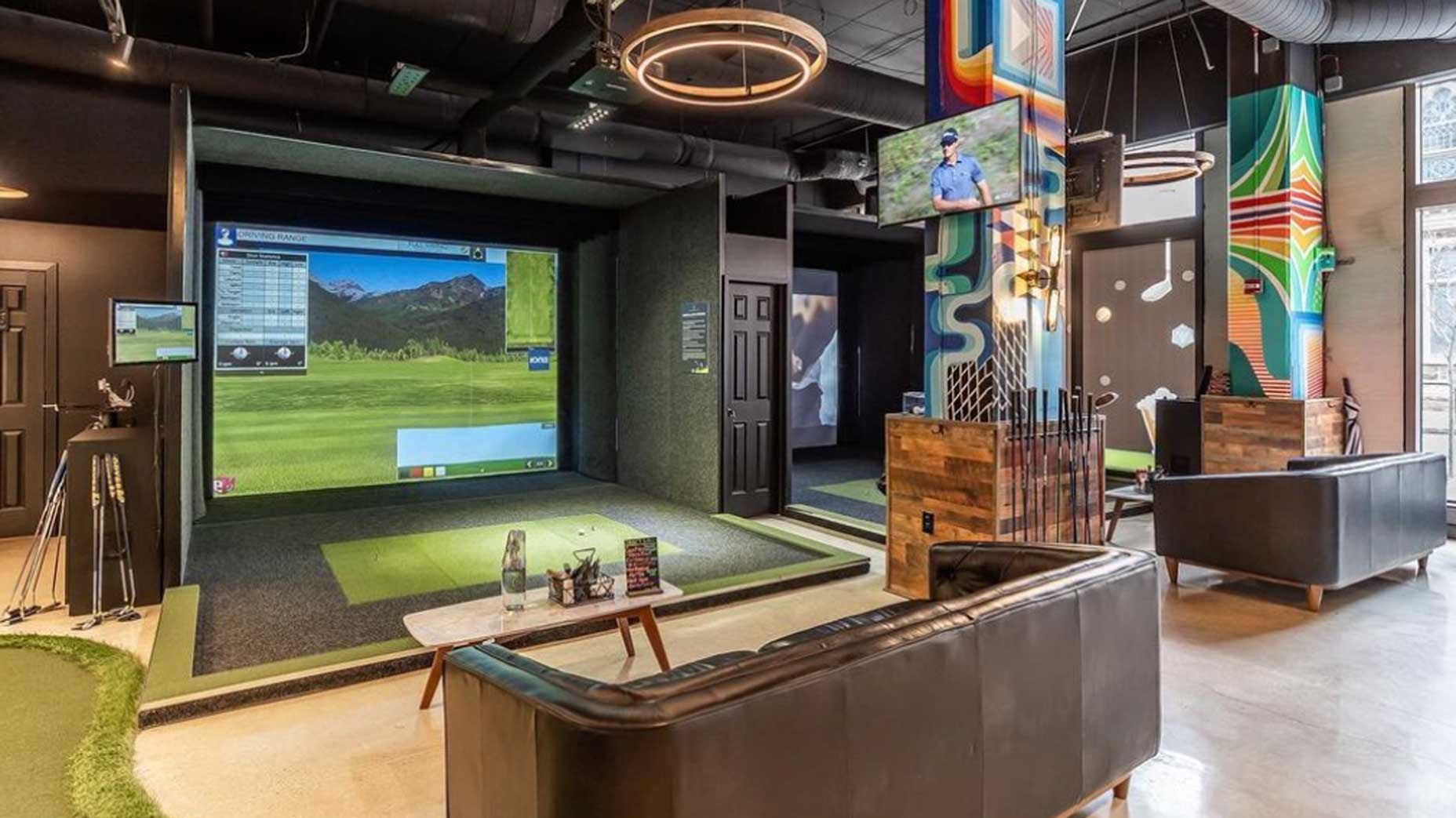 Instagram.com/fiveirongolf
Nothing in golf has changed the game publicly more than the entertainment golf industry. Don't know what that is? It is the corner of the golf world where TopGolf lives. Where Popstroke earns his income. Where the social aspects of bowling merge with the gentleman's golf game.
The simulator golf world is right in the center of Entertainment Golf, and one of the successful branches of simulator golf is a brand called Five Iron Golf.
Launched in Manhattan just four years ago, the startup company has spread to seven cities and 10 locations around the world, securing a $30 million investment from golf giant Callaway this week. Not many details about the investment were shared, but CEO Chip Brewer did hint at some aspects of it in the press release.
"Five Iron Golf has built a strong brand and leadership position in the evolving indoor golf market by creating technology-driven, eye-catching venues that appeal to avid golfers, pure entertainment seekers and everyone in between," said Brewer. "This innovative company aligns with Callaway's belief that the future of golf will be more accessible and inclusive. The partnership includes a non-exclusive marketing agreement that provides Callaway with the opportunity to continue developing relationships with golfers wherever they engage in the sport, and a valuable opportunity for strategic collaboration that will benefit both brands."
That last line is an important one. Callaway has made continuous progress in recent years by investing in brands such as the aforementioned TopGolf where Callaway can be used continuously "anywhere [golfers] being involved in the sport." Do you want to rent clubs at Five Iron? The most beautiful and latest equipment from Callaway will be part of the offer. And perhaps much more than that.
At its core, Five Iron Golf launched as a simulator bay and instructional business, but it now doubles as a captivating event space with club fittings, adult competitions and memberships. In addition to the 10 global locations Five Iron has already set up, seven more are on the way, including downtown Chicago and another in Seattle.
As for Callaway, this is just the latest investment the company has made in golf brands that it sees potential. Other brands such as OGIO, Odyssey and TravisMathew fall under the Callaway umbrella.