lIt would be unwise for Steve Clarke to ask Craig Gordon to warn his teammates in Scotland about the pitfalls of a trip to Moldova. The goalkeeper recalls the backdrop of a disastrous 1-1 draw in October 2004, which proved the last act of Berti Vogts' Scotland tenure, but deliberately nothing of the game itself. "If we don't win, I don't remember much," Gordon says. "If I remembered all the bad ones, I wouldn't be in a very good place.
"I don't remember any street lights. It felt like a pretty bad place at the time. There was a large military presence. The dressing room was just a room with a huge carpet in the middle of the floor and school chairs scattered around the outside. So it was an eye opener."
So is the response to Scotland's hopes of reaching the 2006 World Cup, which were dashed within three qualifiers. Gordon, now 38 and re-established as No. 1, won the fifth of his 62 caps at Chisinau.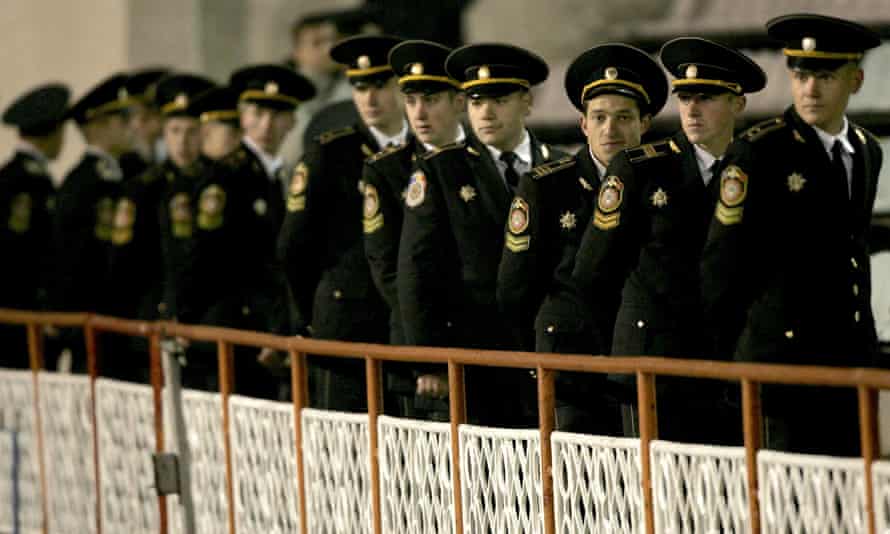 "We knew it was a bad result – we knew we had to win," he says. "I was quite new to the squad, so I didn't realize how much resistance we were facing. Fans and media let us know all about it. We couldn't help but believe that it was a bad result, but the response was great. At home, the performance was not at all well received, so to speak. It was hard to take it, being alone in the international team and facing it. I didn't want to be remembered for my involvement in it; I wanted to be involved in better times.
"I remember thinking, 'Well, I'm just on the team. More opportunities are coming, we are getting better.' At the time, we were only six years away from France 98, so you might think of seeing Scotland in a major championship on TV, that it would appear quite often. I didn't know it would take that long." Until the postponed finals of the European Championship 2020 to be precise.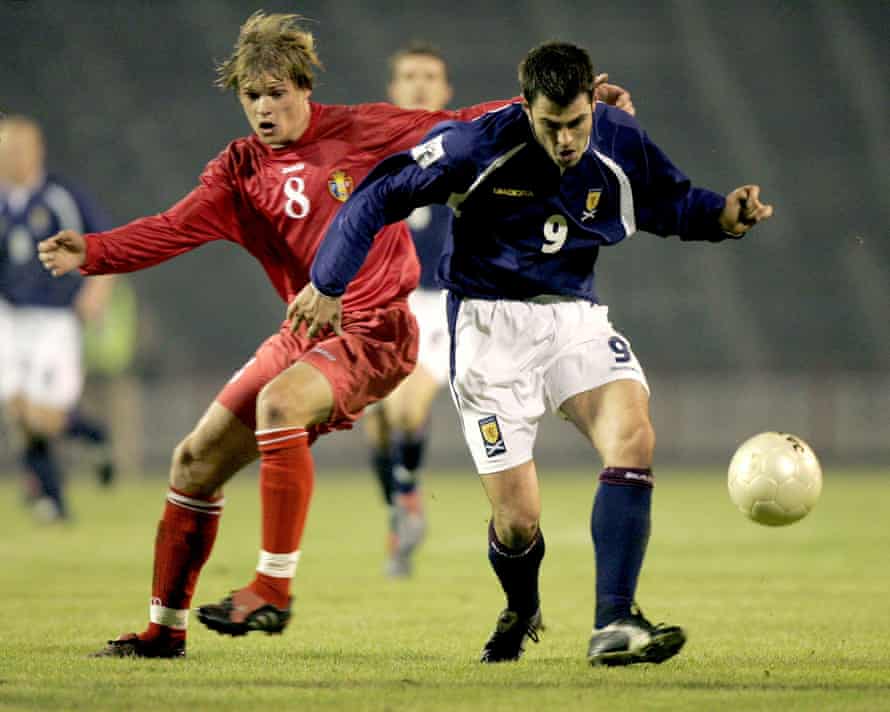 Scotland has the scent of glory in their nostrils again. A win in Moldova on Friday would secure a place in the World Cup play-offs. Gordon is not tempted to make comparisons with what came before. "It's been so long and things are completely different," he says. "This is a good team, we have guys who can open the defence. Maybe we were skilled years ago, but now we feel we have real quality with our forward-thinking players. We can create chances and score against everyone."
Gordon admits he had mixed feelings about Vogts, who was ridiculed long before his firing. "He brought some of us into the team: Darren Fletcher, James McFadden, myself. We all came in at a young age and picked up a lot of hats. Berti had stripped him straight away and brought many youngsters with him. I think he tried too much, too fast and it just didn't learn well. But there were moments; I remember my debut against Trinidad, winning 4-1 and the team playing brilliantly. When you play competitive matches and every result counts, it's very hard to change too much."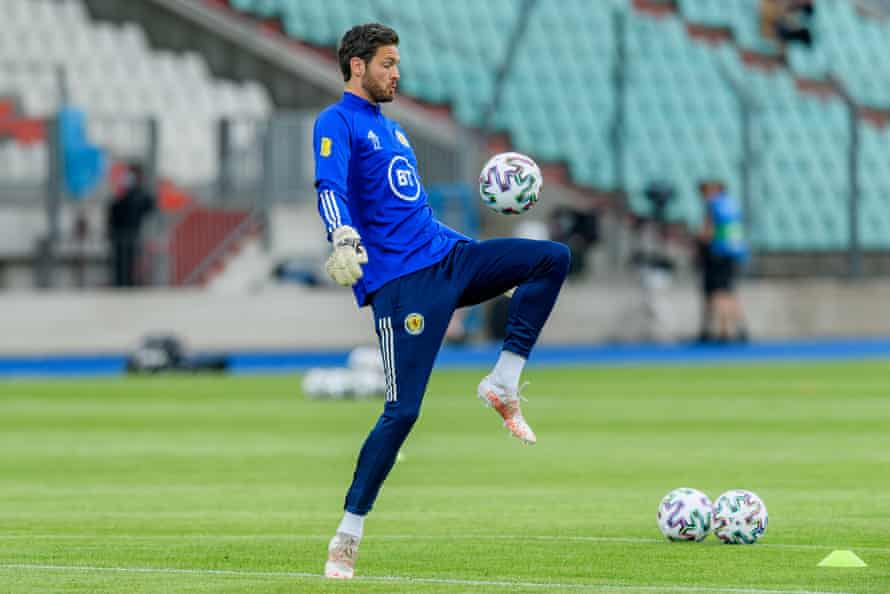 There is undoubtedly respect for Clarke. Gordon, the most experienced campaigner in the Scottish squad, has witnessed more than a few awkward dressing room scenes. Results help, of course, but the goalkeeper commends Clarke for restoring unity.
"Togetherness has been important," Gordon says. "The squad hasn't changed much. Everyone knows their craft. The manager said from the start that he wanted to create a club atmosphere, but you have to work very hard to get it. Everyone has worked on it, everyone loves being away "That's huge for any international team because it's not nearly as easy as you might think with people from different clubs or different parts of the country. This is one of the best atmospheres I know."
Gordon's rejuvenation goes hand in hand with that of his national team. Out of favor and contracted with Celtic at the end of the 2019-20 season, he returned to his first club, Hearts, and was subsequently transferred to Scotland's second tier. Gordon's form was excellent – considered by many to be the best of his career – which made a recall to Scotland easy after David Marshall fell out of favor at Derby. Conscription has always been of immense importance to Gordon.
"People may have thought Scotland was ready for me, but I was still confident that if I could play again I would have a chance. Every time I wasn't in the national team I missed it. I missed the challenges it presents. You are a bunch of guys who play for the whole country, which is a big boost."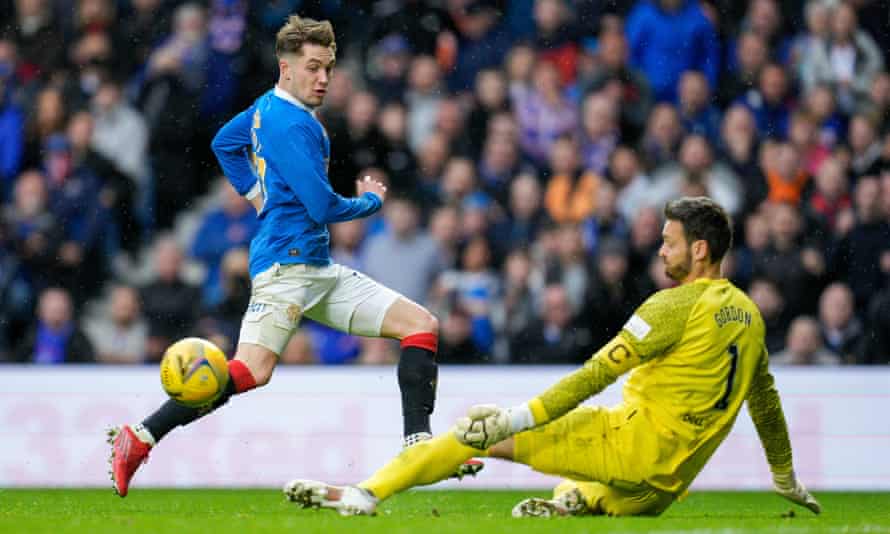 Previously Gordon was a £9million purchase for Sunderland by Roy Keane. A serious knee problem – he played one game between early 2011 and was deemed worth a gamble by Celtic in 2014 – threatened to cut his career short. Gordon denies that his departure from Celtic and the club's subsequent struggles in the goalkeeping department reinforced his desire. "It was a good thing to get away, to go and play," he says. "You never know what would have happened if I had stayed, if I would have played or if someone else would have come in and played for me. There are so many unknowns. I don't bother thinking about that myself.
"I had that motivation at Celtic. I just wasn't playing. It wasn't my choice, there wasn't much I could do about it, except work as hard as I could. I did everything I could to make sure that my condition was as good as possible so that when I had the chance I could prove that I could still play at the highest level."
Gordon admits he is unlikely to reach Jim Leighton's record of 91 caps for a Scottish goalkeeper. "I should vote for that World Cup every two years, that would help," he says with a smile. "It will be a great achievement, whichever song I end up with. I'm already very proud of the hats I have."
Qatar is said to be the culmination of a career that has seen 13 major domestic awards. "I don't think you can get much better as a Scottish player," he says. "That would be the ultimate. I would trade a few medals for that."
Would it also be a fitting farewell to Scotland? "It would be a nice way to say goodbye, but I would like to continue playing at the best possible level for as long as possible. I wouldn't say this would necessarily be the end." Nothing in Gordon's performance level or behavior suggests otherwise.