From 2010 to 2014 Richard Cobbett wrote Crapshoot, a column about throwing the dice to bring random obscure games back to light. Is it possible this week to follow the letter of the law when one does not even recognize the letters? Fortunately, it turns out that everyone is talking 'gun'.
Unfortunately, this is not the Georgian I was hoping for. I really wanted this to be a Police Quest going on in Regency, full of shouts of "Hold up and hold up, you border, so you don't become a cad too!" But no. We're talking about the country of Georgia, whose Interior Ministry – if history is correct – thought it would be a good idea to have a game that promotes the fine work of the police in a "virtual hunt for criminal and Russian spies." It's free. And there are two parts – of which I do not understand a word.
I'm almost sure this will not turn out to be a problem.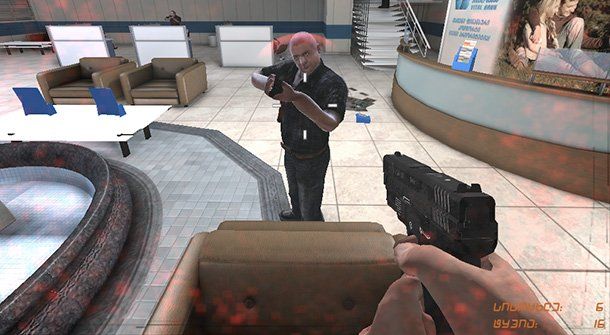 Probably the best starting point here is to compare Georgian Police (technically, yes, its full name is just "Police") with the American-made Police Quest. One is a ridiculous, surreal journey into a world of strange protocols, where everyone speaks in their own intricate language. The other is Georgian police. We've looked at the original Police Quest before, and … wow. Get a cuckoo clock. On the plus side, the Georgian police designer is never trying to make you admire his balls.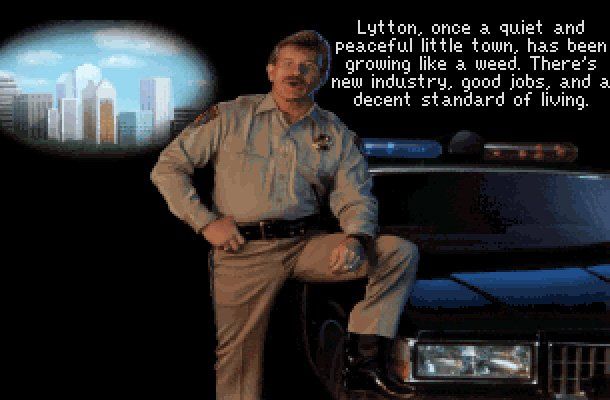 The Georgian police are a little more restrained … for about a minute or so before it turns into the most amusingly misplaced unreal shooting gallery ever. You're an officer, called to a hostage situation, I think, who accidentally ends up being the only one infiltrating the building with a gun. About five femtoseconds later, you pick up an AK-47 rip-off, and almost the entire rest of the game consists of getting the kind of bodycount up that Rambo, Jack Bauer, and Cups can only dream of.
There may be more to it than that, but if that's the case, the intro very roughly does not make being in English quite difficult to say for sure.
As a demonstration of Georgia's historically-not-so-finest, it's a little unimpressive. Their response to a threat is to start shooting wildly in a public area, and by a whole group of them, exactly one ends up saving the day. No, the officer does not follow him. He walks through the grate, shows up on a toilet, and from that point on, goes full Terminator until all the crime is gone. All the crime.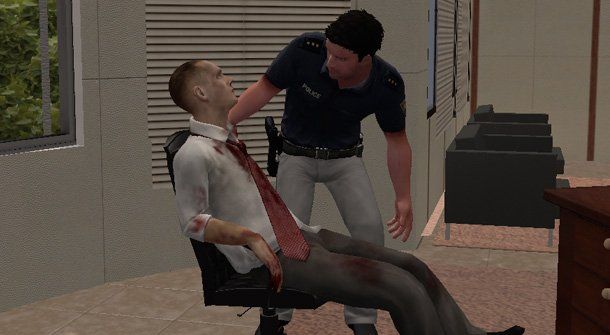 Given that this is an official thing, this is a seriously scrapped UDK game – not bad models and textures – but without any finesse whatsoever. There is not even a death sequence. Door, and the game only ends on a menu. In terms of how it plays? Well…
This is probably not so surprising as it is officially a pre-alpha game. One that, when looking around the web, actually never finished in this form. However, it still counts as released, as it has apparently (since I could not find it) been posted on the ministry's website for download in an attempt to increase the profile of the Georgian police. The mission completed, I think. You would not have thought of them today without it.
However, this was only the first step, and instead of, you know, ending the game and polishing it, it seems that everyone involved decided that alpha was the new gold, and went on to "GeoPolice Part 2" in instead of. This is … a little more advanced. It still involves lots of shooting. But now you do not only have terrorists and villains to worry about. The villains are much more dangerous.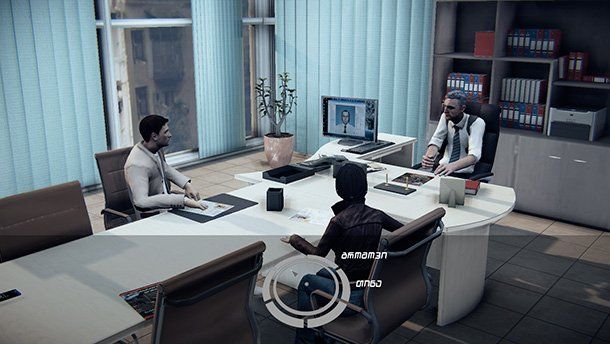 No, no, just teasing because of the blatant theft of the Mass Effect conversation wheel. The local villain (I assume) is not a Reaper here to harvest the flesh of the earth. That would be ridiculous.
He's Stephen Colbert.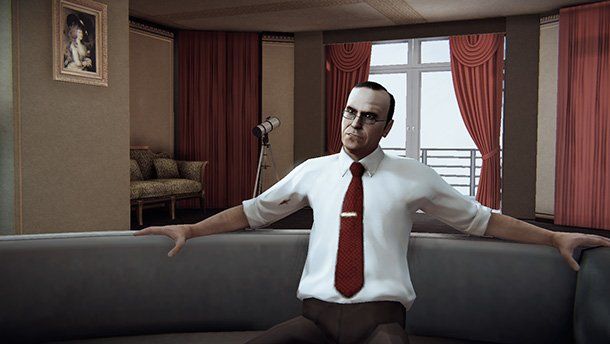 There is one lot to speak before the action starts in this, and no way to skip a single line. The basic plot as I deduce it is that … you know I have nothing. An officer who looks like he would be more at home behind a desk, and his partner with a strangely naked middle riff take a polite talk with Stephen Colbert at a hotel before running off to run around and return with another guy who's apparently a prisoner from Comedy Central, and a couple of guards wearing scary black suits.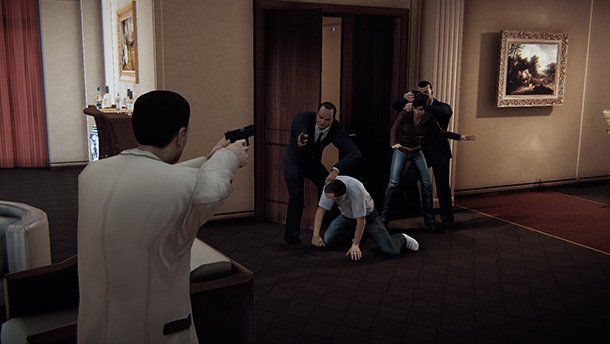 About a minute later, you shoot down not just bodyguards, but special forces.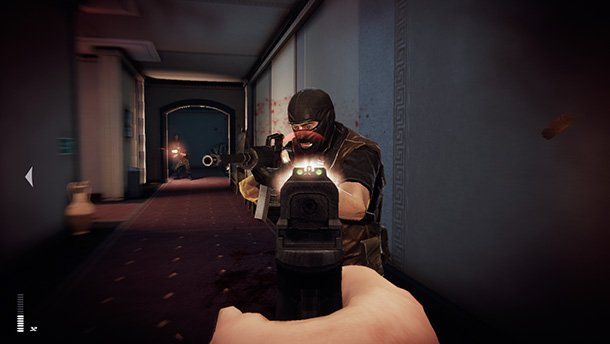 The escape is bizarre. Main Guy Cop and Lady Cop are fleeing, weapons are on fire, and Lady Cop is probably pulling prisoners – stop me if I go too fast for you – into an elevator. Cozy enough, Main Guy Cop is about to enter as the doors close for him in a way that suggests Lady Cop is kissing him just before they slam. It leaves him on his own to fight his way through a fighting glove that is so fluid that the Interior Ministry seems to really really want the world to believe that Georgia is on the moon. I suspect it's a way to distract and deal with Russian spies.
The hotel is deserted, except for terrorist / special forces, which explains rule 374 in the official police handbook: "Do Not Do A Bust During Convention Season". In hindsight, should be higher on the list. Main Guy Cop moves like Bionic Man, but dies like a corn fly, giving a really weird sense of tempo. Perhaps the ambition of the Georgian police is to offer some tactical game. If so, it is adorable.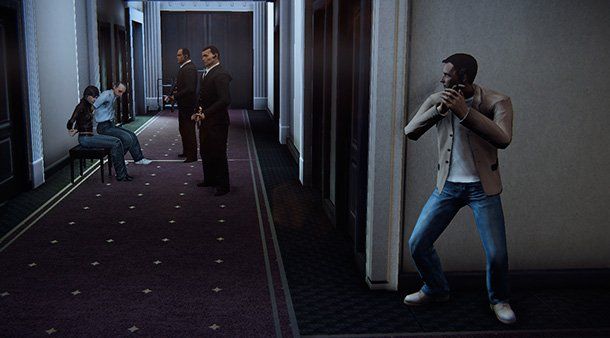 After killing a not insignificant number of the world's criminals, Main Guy Cop reunites with Lady Cop and escorts the prisoner to an interrogation cell at the police station. They've been talking for a while.
About what? No idea. Crime, presumably.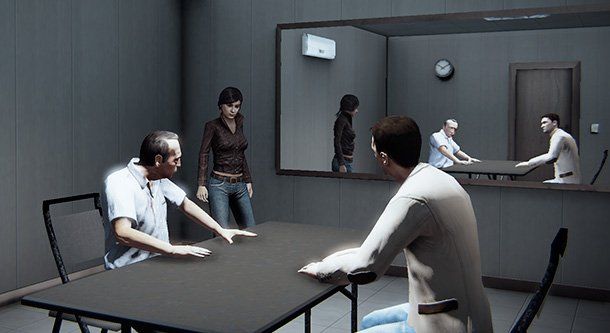 Whatever information comes from the discussion, however, it bears fruit, sending both officers to a small – and fairly not badly done – part of the city that looks like City 17 before Combine. Here, Lady Cop takes over for an adventure section, where she wanders around and asks people about Reapers as before, but a little strangely, she repeatedly pulls a picture out of her bra so people can look at and comment. No one seems impressed, even if a guy holds it for a while. I suppose if you need to know the Georgian for "Oooh, still hot …", this is the game you need to learn.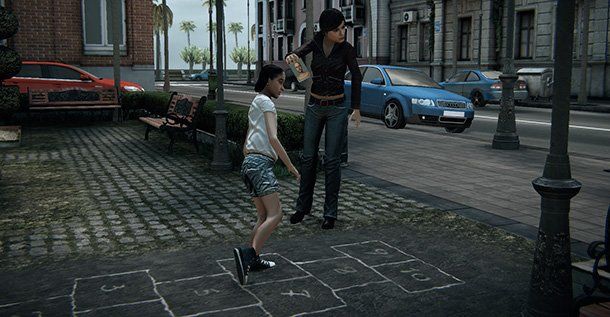 However, if you want to find out what's going on, here's a YouTube playlist of it all. Sorry, there is no translation of this either – you just have to whistle it. There are no more recordings, but there are lots of tears, so I suppose whatever this was about was not much of a comedy-laughing affair. There was talk that a third part would come, along with an English translation, but that seems to have fallen out. Still does not matter.
You know what? I think we're going back to Police Quest, right? Yes. Yes we do. Its time is coming soon, for the strange thing definitely does not end with the first game. Not even close.