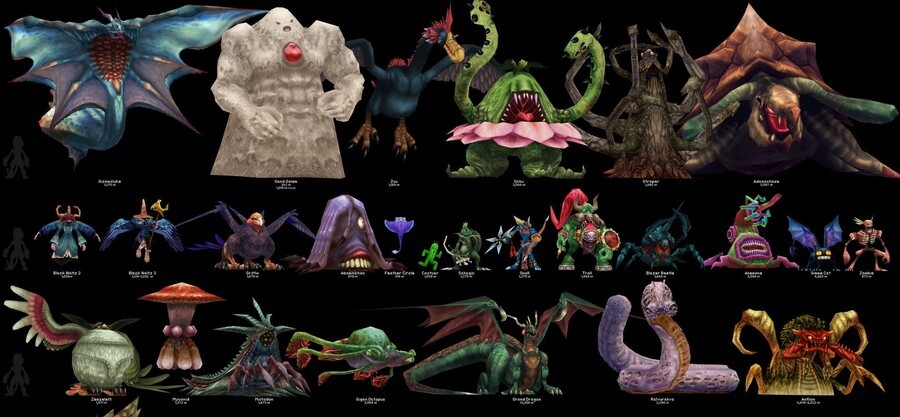 When we remember old Final Fantasy games, we do not tend to think of the monsters – the strange and often wonderful beasts that inhabit the world map and numerous dungeons. But thanks to VGCatrography (DeviantArt and Twitter), we have been reminded of how amazing these monster designs still are.
VGCartography catalogs models, maps and more from all kinds of games and uploads them to the aforementioned sites as high resolution galleries. And especially these Bestiary collections Final Fantasy VII, Final Fantasy VIII and Final Fantasy IX are an absolute pleasure.
If you're anything like us, it's enough to stare at all these monsters from the PS1 era to make some of the best nostalgia flow. It's also really interesting to see how Squaresoft's designs evolved over the course of the PlayStation generation.
Please note that playoff enemies and bosses are spoiled in these photos.
Final Fantasy VII

Final Fantasy VIII

Final Fantasy IX

Pretty cool, right? Do you have any favorite monster designs from Final Fantasy? Wipe up some valuable experience points in the comments section below.
.