Famous cricket commentator and cricket expert Harsha Bhogle has chosen its T20 team for the year 2021 based on the amazing performances from the players who made XI. Bhogle was all praise for the Pakistani opening duo of Mohammad Rizwan and Babar Azam. The duo have had a fantastic 2021 and have simply been sensational against all the opposition they have played.
However, Harsha Bhogle feels that since Rizwan's strike speed is better than Babars's in the powerplay, the former gets a nod in his T20 XI. Opening alongside Rizwan was England's Jos Buttler, who had a sensational T20 World Cup where he also scored a century against Sri Lanka.
"Look at the numbers for Azam and Rizwan. They wrote their own story. Look at the strike rate. Both were around 130. Both had a great year because Pakistan had a great bowling side. But I looked at the powerplay strike rates and there I got my tiebreaker. said Bhogle, speaking on Cricbuzz.
The star of the T20 World Cup final, Mitchell Marsh, also found a place in Harsha Bhogles XI. Power-hitter Glenn Maxwell was next on the list, after showing improved performance for both Australia as well as in franchise cricket.
Harsha Bhogle picks all-rounders and bowlers for its T20 XI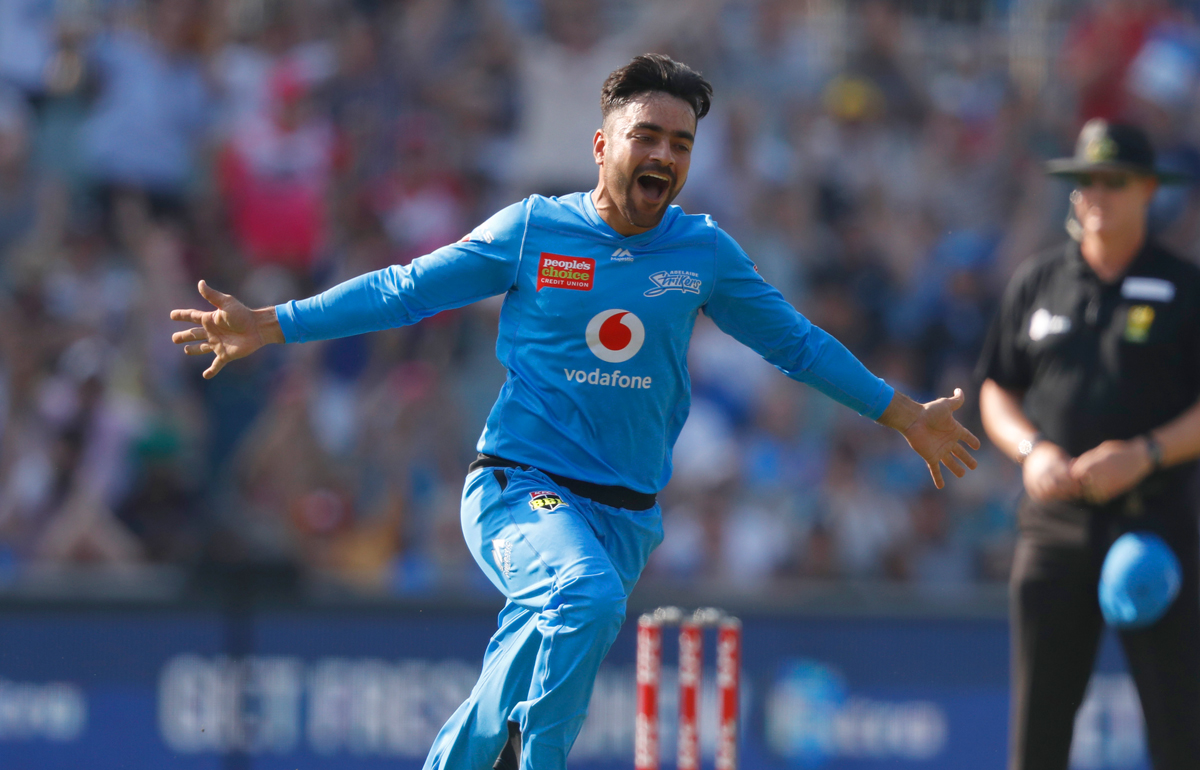 Kolkata Knight Riders and West Indian superstars Sunil Narine and Andre Russell also managed the cut in Bhogle's XI along with Afghan superstar Rashid Khan. Harsha Bhogle revealed that he had a choice to make between Rashid Khan and Wanindu Hasaranga, but he went after the Afghanistan star because of his reputation.
"There was a choice between Wanindu Hasaranga and Rashid Khan, but who would want a dough to look less of, and I went with Rashid Khan," said Bhogle.
The pacers chosen by Harsha Bhogle in his XI were Shaheen Afridi, Anrich Nortje and Jasprit Bumrah.
Harsha Bhogle's T20 Team of the Year: Jos Buttler, Mohammad Rizwan, Mitchell Marsh, Moeen Ali, Glenn Maxwell, Andre Russell, Sunil Narine, Rashid Khan, Shaheen Afridi, Anrich Nortje, Jasprit Bumrah.
Also read: https://cricketaddictor.com/cricket-news/ravi-shastri-recalls-how-he-planned-jasprit-bumrahs-test-debut-in-south-africa/