There was a time when James Rodriguez was the fastest rising star in world football. He captured the spotlight at the 2014 World Cup, scoring one of the best goals in tournament history, which is no exaggeration. And he finished the tournament with a whopping six goals and two assists, earning him a transfer to Real Madrid worth €90 million. At the time, only the transfers of LaLiga icons Cristiano Ronaldo, Gareth Bale and Luis Suarez were worth more in the history of the sport.
To say that James did not live up to expectations would be too simplistic and unfair a summary of his career at the Santiago Bernabeu. Because the reality is that James seemed worth every penny at first.
He performed very much like a superstar. The Colombian attacking midfielder has scored many world titles for Los Blancos, and above all he was an excellent creator for the vaunted leading group of Ronaldo, Bale and Karim Benzema.
In his first season with the club, James was one of the best players in Europe, with 13 goals and 13 assists. LaLiga was at its peak in terms of interest and James put on a show for millions every week. The relationship he had with Ronaldo was exceptional.
James Rodriguez wasn't a flop at Bayern either
Although James wasn't quite as electric in his second season, he still racked up a total of 15 goals, split almost evenly between goals and assists. And in his last season with Los Blancos, before moving to Bayern Munich on loan, James had 14 goals.
Even at Bayern under manager Carlo Ancelotti, James was a resounding success. In the first year of his two-year loan, the man had 7 goals and 11 assists. That's excellent. Some of his plays were as breathtaking as the pieces he created as a freshman Madridista. In another historical side, James earned his place.
The following season, however, the pragmatic Niko Kovac came in, bringing with him a style of play more suited to the mid-range that he had previously maximized. Kovac won the double but frustrated fans and players alike with a style that did not match Bayern's dominance. It was a transition year for the team as a whole, and James suffered. He did not fit into Kovac's system and was shunned by the manager, despite being excellent in his efficiency. In just 13 starts and 7 appearances on the bench, James had 7 goals and 3 assists.
Bayern were not interested in buying James – not even selling him elsewhere. And so James went back to Real Madrid. Sadly, he was heading not to a glorious Madrid, but to a Madrid that had to be spared after a terrible 2018-2019 and with serious problems in their roster.
James Rodriguez no longer fits for Real Madrid
Zinedine Zidane was forced to play the same kind of pragmatic, defensive football in a transitional team that Kovac played at Bayern. He gave James chances to play to start the season, and the veteran No. 10 was actually quite good. The man even stepped up to defend and helped Real Madrid significantly in an important 1-0 win over Julen Lopetegui's up-and-coming Sevilla over Ramon Sanchez Pizjuan.
That would be his last hurrah, so to speak. James struggled to keep fit and just didn't fit the way Real Madrid were supposed to play. The team won the title that season, with James being just a footnote by the end of the campaign. In what would be his last year at Real, James didn't even log 500 minutes in LaLiga or even 90 minutes in the Champions League.
After showing signs of quality at Everton under Carlo Ancelotti, James is now completely out of the picture and playing in Qatar. And he's not exactly doing well in a league that has only a reputation of being a payday for stars approaching the end of their careers.
At the age of 30, James will probably never play for a top club again. That seems like a safe statement. Still, it hurts to say it, not only because of the joy James brought to many of us at Real Madrid and other clubs, but also because it represents the way the magical number 10 position of yesteryear is now obsolete.
For better or for worse, the position no longer exists as it once did. That's the main explanation for why James, who was one of the most efficient playmakers from 2014 to 2018, could suddenly become a companion veteran who played the last years of his career without glory.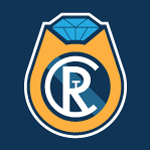 Do you want your voice to be heard? Join The Real Champs team!
Write for us!
Real Madrid fans will always fondly remember James' highlights, but even those who consider him one of their favorites can't say he was mistreated by the club. As Florentino Perez likes to say, a cycle ended for James. But not only in Madrid. In Football. And not just James. But the old No. 10 as a legendary positional institution. The most beautiful role in the beautiful game has been replaced, creating a new niche for a new generation of game makers.