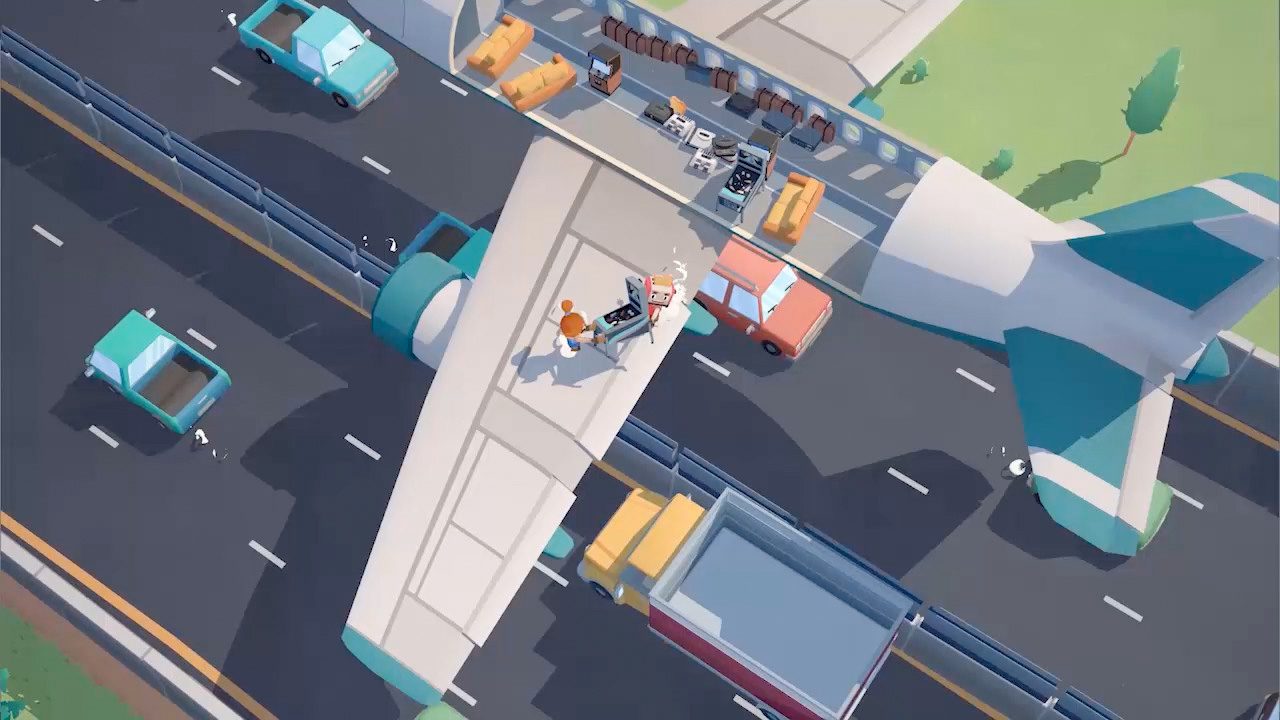 The daily game giveaways are still running
When I say "co-op", I mean it! Moving out is a fumbling, collaborative multiplayer game about throwing people's things – including actual couches – into a truck, and it's free to claim PC today from the Epic Games Store. It's not my favorite, but it's nice.
Squeezing large pieces of furniture around narrow corners and safely transporting goods through obstacle courses is difficult enough alone, much less with another player who basically has to be interoperable with your playing style. It's, of course, the nature of these "talk it out while you go fast" co-op games – the boundaries between fun and frustration are often blurred, but the rewards are worth it when you succeed together. I like a little spice.
Moving out gets crazy and challenging, so do not think it's just standard house after house. On that note, the game has help / accessibility options for things like the timer, item weight, and eradication of items once they are loaded in the truck. (One of the tricks is to find enough space for everything and then quickly slide out again to grab more things.)
I've been out on vacation this holiday, so I have not followed up with daily freebie reminders here at Destructoid, but I hope you have claimed everything you've wanted so far. I feel that Loop Hero was one of the eye-catching free games from an "I think I want to be a part of this, but I'm not sure" perspective. When I think about it, I dropped out in the second chapter.
Wait, we're really supposed to play these games? Or are we just scooping them up for its sake? At least if you have someone close to you who is there Overcookedstyle – and your PC setup is conducive – so grab it Moving out while it is still free.
This agreement ends at 8.00 Pacific on December 29th. Salt and Sanctuary should be next.