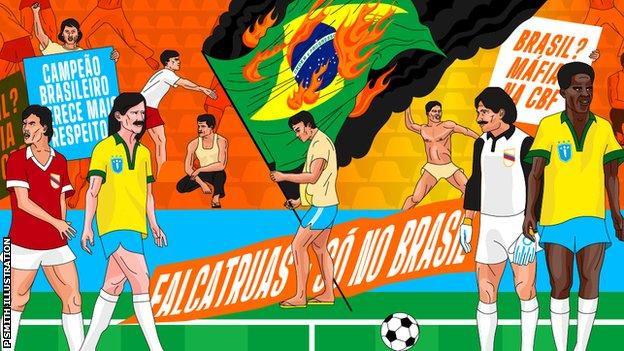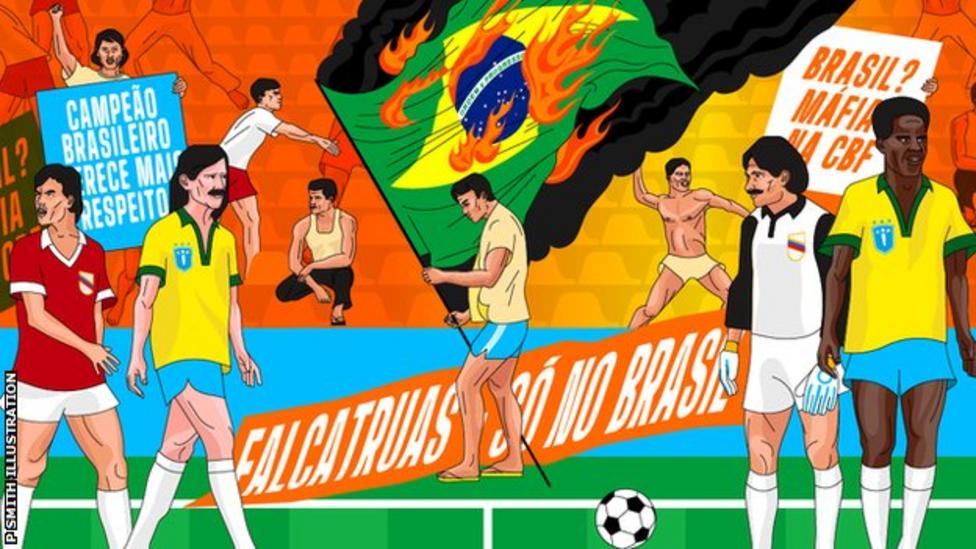 It took Charles Fabian a few minutes to get the full picture.
The young attacker had just finished dinner at the Brazilian team hotel in the northeastern city of Salvador when the president of local team Bahia barged in.
'You can pack your bags, because you're not staying here,' shouted Paulo Maracaja, grabbing Charles by the arm.
It was June 1989. A home Copa America was about to begin and Charles, then 21 and a Bahia player, had broken into the national set-up not long ago. He didn't know what to do. Unable to find anyone from the Brazilian FA, he eventually followed the order to leave.
It turned out that Maracaja had taken matters into his own hands after being told that Charles was one of three to be removed from the final 20-man roster. He was furious that his player had been dropped.
The omission would have dramatic consequences. What happened next lives on in the national consciousness as one of the darkest moments in Brazilian sports history. It felt like yet another betrayal of a people who have long felt marginalized – and still feel so.


Brazil's opening game was the next day, in the same northeastern city of Salvador.
Charles was a local icon and it had been years since a player from one of the region's teams had been selected for the national team.
Only 13,000 fans showed up for the 3-1 win over Venezuela – less than half capacity – but the message sent could not have been clearer. Supporters set fire to the Brazilian flag, chanted the national anthem and forced the coaching staff to flee from the dugout by throwing flares in their direction. Outrage spread from the stands.
"I had mixed feelings that day," Charles says. "On the one hand I was happy with the support I got, but on the other I was sad about what happened. No one wants to see your country's flag go up in flames.
"The protest was justified, although in my opinion it could have been different."
Obviously it wasn't just about football. Charles was eventually dragged into a debate that has been going on for decades, the Brazilian divide between its two main population centers – the wealthy Southeast and the impoverished Northeast, which is lagging behind in every social and economic indicator.
This is a part of the country where millions are earning less than £20 a month, where millions are starving, where unemployment has skyrocketed more than 50% during the Covid-19 pandemic.
It is such hardship that forces many northeasterners to migrate to places like the southeastern cities of Sao Paulo or Rio de Janeiro. But once there, life often doesn't get much easier – one of the obstacles that still exist is prejudice.
For almost his entire career, Barcelona legend Rivaldo complained that he was not treated in the same way by the media as other Brazilian superstars such as Romario and Ronaldo. According to him, there was only one reason for this: he came from the northeast. When he officially retired in 2015, the general feeling was that his talent was never really appreciated.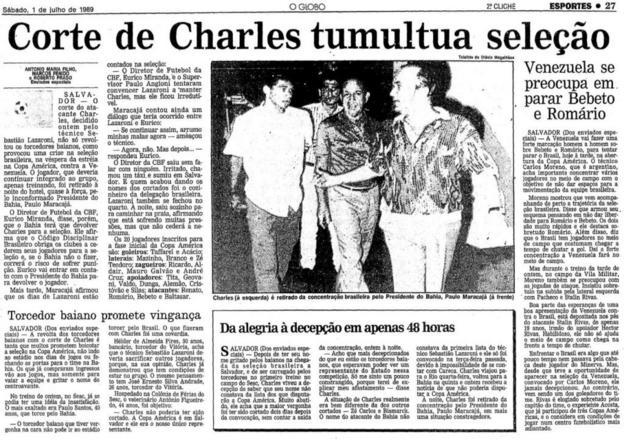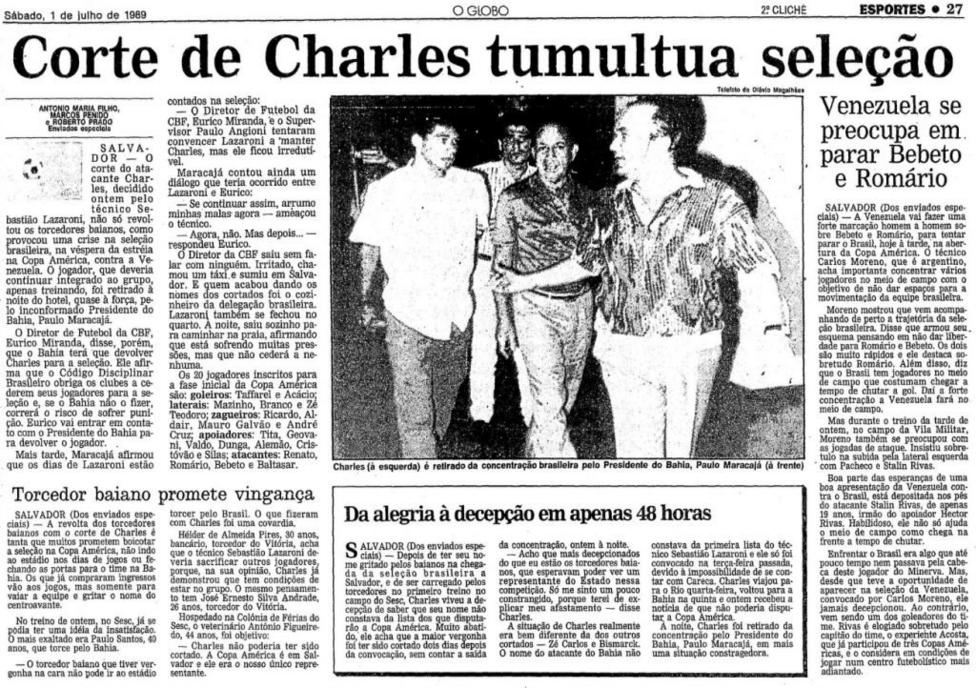 In Rio de Janeiro, people from northeastern Brazil are stereotypically and universally referred to as "paraibas" (someone from the state of Paraiba), regardless of where they come from. To some extent, the same thing happens in Sao Paulo, where they are called "baianos" (from the state of Bahia).
One episode is especially famous in Brazil – the reaction of former international Edmundo, who hails from the state of Rio, to being sent out for a match in 1997.
He said: "We come to play in Paraiba [the game actually took place in another north-eastern state, Rio Grande do Norte] and you put a 'paraiba' [the official was in fact from the north-eastern state of Ceara] to referee the match. It could never have worked."
There are also examples from the country's highest office – in 2019 Brazil's far-right president, Jair Bolsonaro, born in the state of Sao Paulo, was caught referring to the governors of the northeastern states as "paraiba governors" in a leaked audio recording.
In the South, people from the Northeast are often viewed as socially or intellectually inferior. It is not uncommon for their local accents to be mocked and laughed at.
Former Porto and Zenit Saint Petersburg star Hulk, who is from Paraiba state, witnessed this during a national team press conference for the 2014 World Cup.
The 35-year-old attacker was asked by a journalist, referring to people from the Northeast, whether "it's their accent that makes them funny". As a passionate son of the region, he couldn't believe his ears.
"Unfortunately, we know that prejudice still exists, regardless of your work or profession," said Hulk, who is now back in Brazilian football at Atletico Mineiro.
"But the Northeast is a fighter, a winner, and can overcome it all. I am proud to be from the Northeast, carrying our banner and defending our people around the world. I am very grateful for all the love and support that I've always gotten."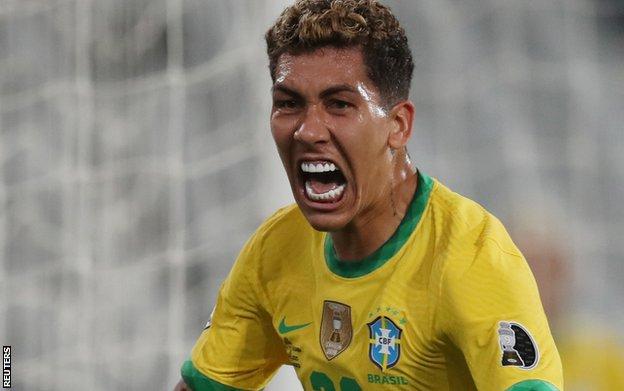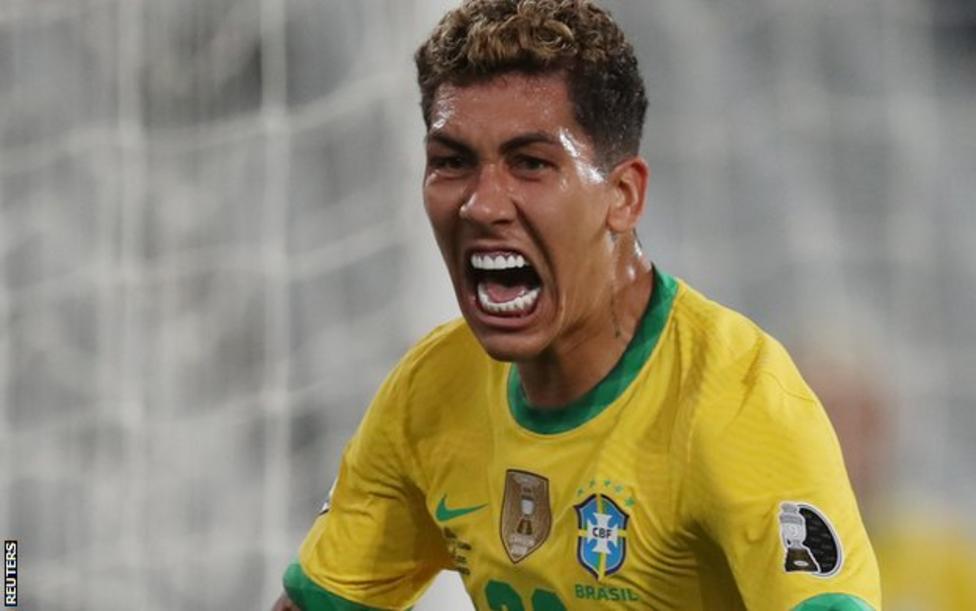 Despite being the country's second most populous region, with about 57 million people, 27% of the national population, the nine-state area has never seen a footballer from a local side represent Brazil at the World Cup.
In the past 15 years, only two players from clubs in the Northeast have been called up by the national team – Sport Recife striker Diego Souza in 2017 and Nautico left-back Douglas Santos in 2013.
Part of the problem is that talented players usually don't stay long with these clubs, often going south after the first lucrative offer, sometimes without even making their senior debut. Rivaldo, Bebeto, Juninho Pernambucano, Dida and Roberto Firmino all followed the same paths.
With much smaller budgets, it's simply impossible for local outfits to compete financially with powerhouses like Flamengo, Palmeiras and Gremio. That's how they lose their best players.
One way to combat this would be to sell their young talents directly to Europe, but while the situation has improved in recent years, that rarely happens. The vast majority still head to the Southeast first and then to other leagues. There is a reason for this, says the French-Algerian agent Franck Henouda.
Henouda has served as an envoy of Shakhtar Donetsk in Brazil for nearly two decades, overseeing the arrivals of Fernandinho, Willian, Fred, Douglas Costa and many others. Of the 13 Brazilian footballers he recruited for the Ukrainian side, none came from the Northeast.
"If a club comes to me and says I have a boy from the northeast and another from the south, I will advise them to sign the latter. He may be more expensive, but the risks are lower," Henouda says. say.
"Brazil is a continental country, so it was only after I moved there in the 2000s that I noticed the differences between the places. And Rio Grande do Sul, Parana, Sao Paulo and Minas Gerais stood out for me – they produced more football players that are able to thrive in Europe.
"Players from these areas are physically stronger and don't go hungry when they grow up. They have those colonial breakfasts in the south. In the northeast it's completely different.
"I recently watched an Atlético Goianiense attacker – I like him a lot, but he has a short stature and small bones, because they didn't develop well due to lack of calcium in childhood. He will become more prone to injuries.
"When you make a deal, you have to pay attention to all these details, even the type of studs the athlete wears. If he is from the Northeast, he will probably have worn rubber studs all his life, even on wet surfaces. , so if he moves to Europe, he will need some time to get used to metal shoes. Not every team is willing to wait for that after paying 10 million euros."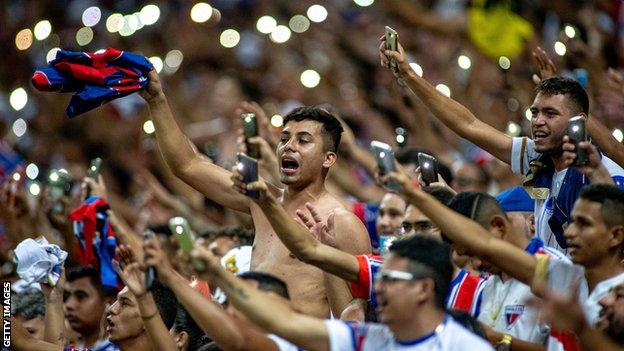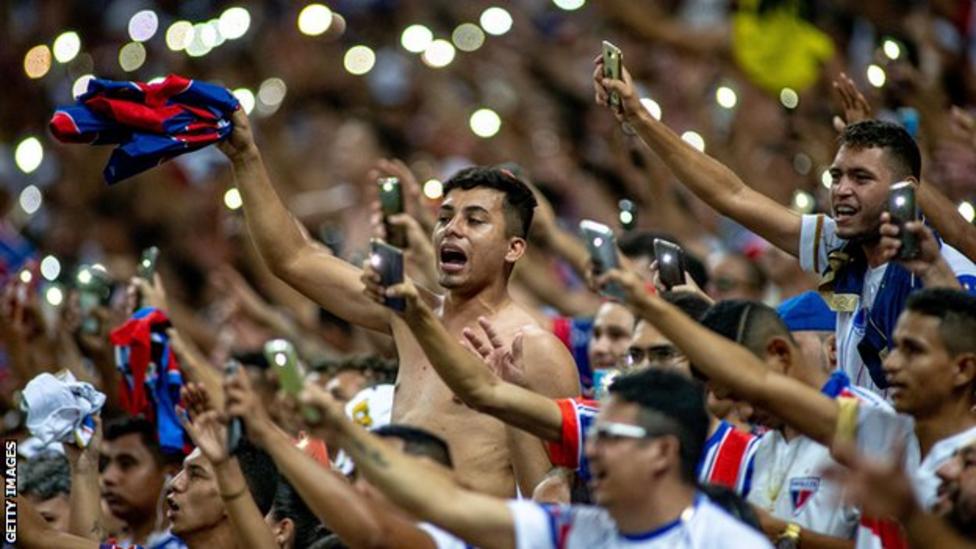 It's still very rare that something happening outside the Sao Paulo-Rio de Janeiro-Belo Horizonte-Porto Alegre axis gets nationwide coverage in Brazil.
In a scenario where clubs rely on commercial ventures and TV revenue, not taking advantage of this exposure makes it harder for Northeastern teams to thrive at the top flight.
For the northeast sides, a top-10 finish remains the main goal – and that has only been achieved three times in the past decade – but things are starting to change for the better.
Fortaleza has increased its revenues tenfold between 2014 and 2019. They are currently fourth in the standings and are in the semifinals of the Brazilian Cup for the first time in 102 years.
Meanwhile, Ceara has recorded the lowest debt in the Brazilian league and Bahia has also drastically transformed itself.
They had bottomed out in 2006 and were in the third tier. The outcry among fans was so great that 50,000 people took to the streets to protest against the administration. Things didn't go well from then on, but in 2013, season ticket holders finally got the chance to vote for the club's president – which is very rare in Brazilian football.
The 1959 and 1988 league title trophies had been found discarded in garbage bags. Now they are a model club. They paid off some of the debt that paralyzed them and introduced a new transparency policy.
"I have no doubt that up until the 1990s there was a very strong system that disadvantaged football players from northeastern sides," Bahia vice president Vitor Ferraz said.
"When you have a team that has won the Brazilian league, like we did in 1988, and you see that the players only had chances every now and then, you realize they would have had more chances in a different shirt. What happened in 1989 happened to Charles, That illustrates.
"We are now the most democratic team in the country. It has attracted some attention from the national media, but we know that if a club from the south had done the same, the impact would have been much greater."
"We attribute this to the prejudice that still exists. But I'm sure we're in a much better position than we were 10, 15 years ago.
"From now on, what happens on the pitch will change this reality."