PUBG New State, the next generation of Battle Royale games from PUBG Studios, is set to launch on November 11th globally. The game takes place in the year 2051 and adds a futuristic look to the Battle Royale series. PUBG New State is already ready for pre-registration on Android and iOS and has received over 40 million sign-ups globally. The long awaited game is now finally launching in less than 24 hours and here is everything you should know about it.
Get your equipment and devices ready, Survivors.

November 11, 2021, 04:00 (UTC)
PUBG: NEW STATE launches globally!#pubgnewstate #globalaunch # 11112021 pic.twitter.com/dYtThr65xj

– PUBG: NEW STATE (@PUBG_NEWSTATE) November 10, 2021
PUBG New State: Start time details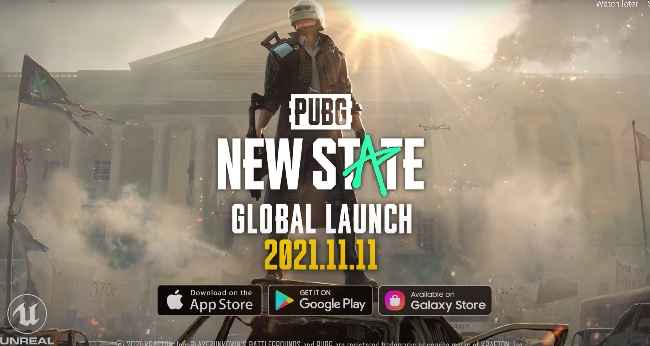 PUBG New State launches globally on November 11 at. 4:00 UTC, which equates to about 9:30 AM IST. The game is expected to be available for download from the Google Play Store and Apple App Store from November 11 onwards.
If you missed something, you can still pre-register for PUBG New State on Android and iOS. For anyone pre-registering the game, Krafton will reward you with a limited edition vehicle skin.
Psst … have you not heard the news yet?
Pre-registration and social media channels are now open for India!
Go to the links below and show your enthusiasm!

Pre-register here: https://t.co/UN0rjLH4k5
Facebook: https://t.co/FWUOdZy2gl
Instagram: https://t.co/2YeAEkm1Tt pic.twitter.com/R2rZsebWmn

– PUBG: NEW STATE (@PUBG_NEWSTATE) September 2, 2021
PUBG New State: About Games and Requirements
PUBG New State takes mobile game graphics to a new level with the introduction of "global lighting technology". From the trailers and footage released online, it can be seen that the developers have gone all out to bring high resolution graphics to their latest mobile game.
The game takes place in the year 2051, where the world is gripped by anarchy, which has led to the emergence of factions. The developers have unveiled a map called Troi, which is about the same size as Erangel (8 km x 8 km).
For Android phones, players must have at least 2 GB of RAM or higher with a 64-bit CPU, OpenGL 3.1 / Vulkan 1.1, running Android 6 or later.
The game will also be compatible with iPhone, iPad and iPod Touch running iOS 13 / iPadOS 13 or later with 1.2 GB of storage.
.