A Kansas school district has withdrawn nearly 30 books from circulation in school libraries.
Julie Cannizzo, the assistant superintendent of academic affairs for Goddard Public Schools, sent an email to principals and librarians last week with the list of 29 books, KMUW reported.
In the email, Cannizzo said the district is forming a committee to "assess the contents of the books on the list" and review the selection process.
"At this point, the district is unable to know whether the books on this list meet our educational goals or not," Cannizzo wrote. "In addition, we need to gain a better understanding of the processes used to select books for our school libraries."
She asked not to finish the books on the list "while we are gathering more information."
The list includes several critically acclaimed novels, including Margaret Atwood The Handmaid's Tale and the sequel, the wills, and Toni Morrison's The bluest eye.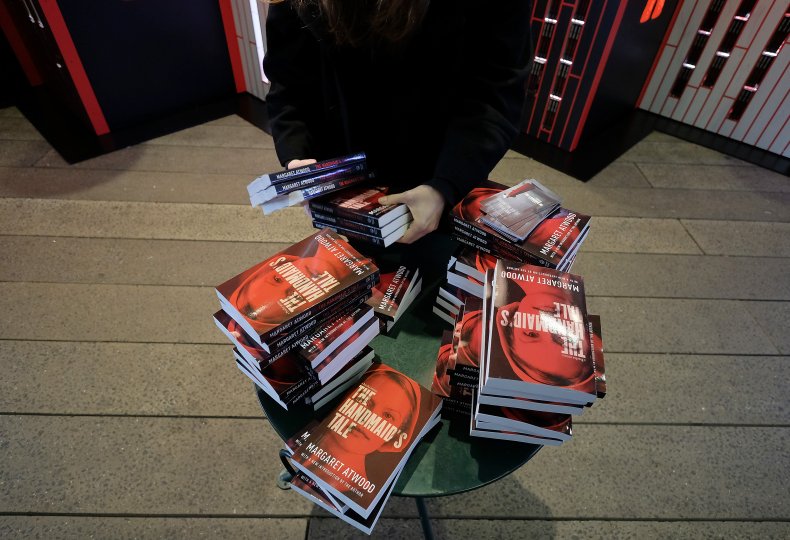 Others in the list are: The hate you give by Angie Thomas, The benefits of a wallflower are by Stephen Chbosky, the Pulitzer Prize-winning play fences by August Wilson and a book exploring how the Ku Klux Klan took root in the US
Cannizzo told KMUW that a parent objected to language he found offensive in The hate you give, a 2017 young adult novel about the aftermath of the police murder of a black teenager.
That parent later submitted a list of books that district officials agreed would not be checked out again and would conduct a review. "We're not banning these books or anything like that as a district," Cannizzo said. "We just brought to our attention that a list of books may contain content that is not suitable for children."
Cannizzo said she plans to meet with school librarians this week. A policy passed by the Goddard School District in 2016 describes how complaints about textbooks, library books, or instructional materials are handled.
"Challenged materials may not be retired during the assessment period," the policy states.
Goddard's removal from the books comes after a Texas state legislator attempted to investigate books dealing with topics such as race and gender in public schools.
Rep. Matt Krause gave school officials a 16-page list of approximately 850 books on topics such as race, gender, and sexuality, and asked them to provide information about how many copies of the books they own, where the books are located, and how they were purchased for.