It seems Shailene Woodley is going to great lengths to defend fiancé Aaron Rodgers from criticism for lying about his vaccination status.
The "Fault In Our Stars" star took to Instagram on Tuesday to cover a Daily Mail story that, according to ProFootballTalk, mistakenly identified a man in Los Angeles as the Green Bay Packers quarterback and falsely claimed he had violated NFL COVID protocols by breaking quarantine.
According to Business Insider, the Daily Mail on Tuesday deleted the photos of the man who was mistaken for Rodgers and rewrote the article to remove the claim that he was in Los Angeles. The story has not been corrected.
While defending Rodgers against the Daily Mail's false claim, Woodley also seemed to suggest that the man identified as him by the British newspaper couldn't possibly have been her fiancé – because his feet were too small.
"You will literally have to calm down. This is downright HILARIOUS," she wrote in a three-part Instagram Story. "News channels STILL reach for straw to belittle Aaron. Find random men on the streets of LA and say it's him.'
With a bit of innuendo, she added that the man mistakenly identified by the Daily Mail as Rodgers didn't have as big feet as the QB's.
"I know Aaron's body VERY well. First off, his feet are, ahem and not offensive to this rando dude, a MUCH bigger," she wrote next to a winking emoticon.
"Even for those of us who know Aaron outside of the world of sports-obsessed and crappy media, it's no secret that he's got the hairy hands on the damn planet," Woodley continued. "This oblivious homie, clearly not. (Go ahead, zoom in)."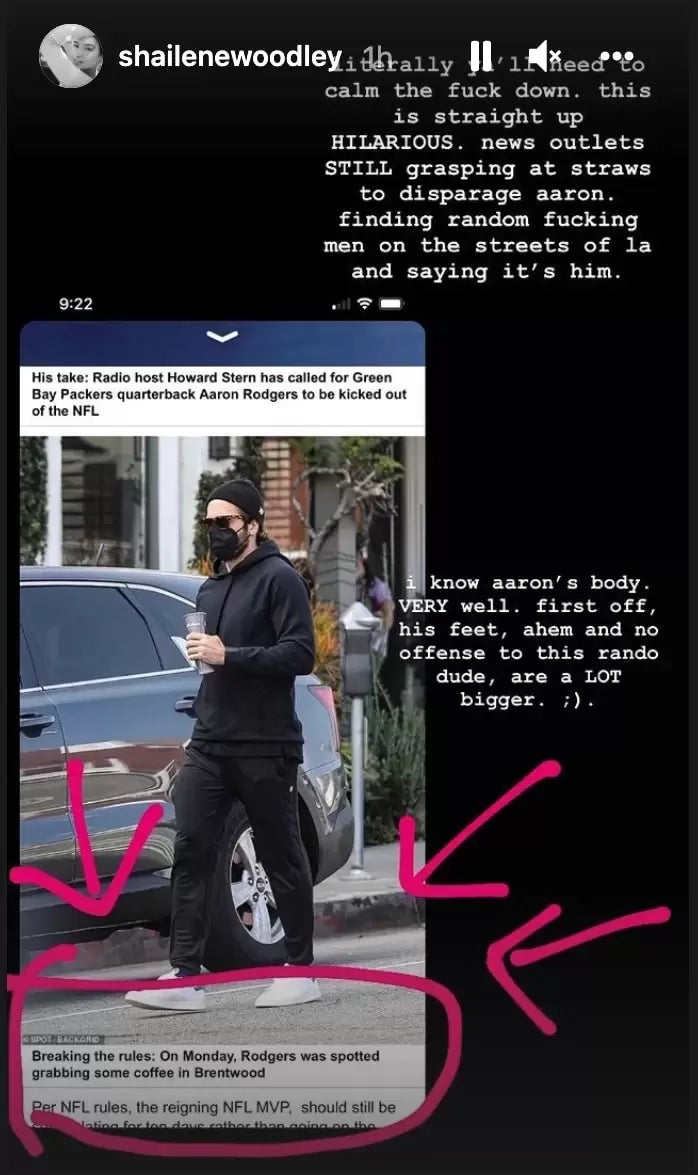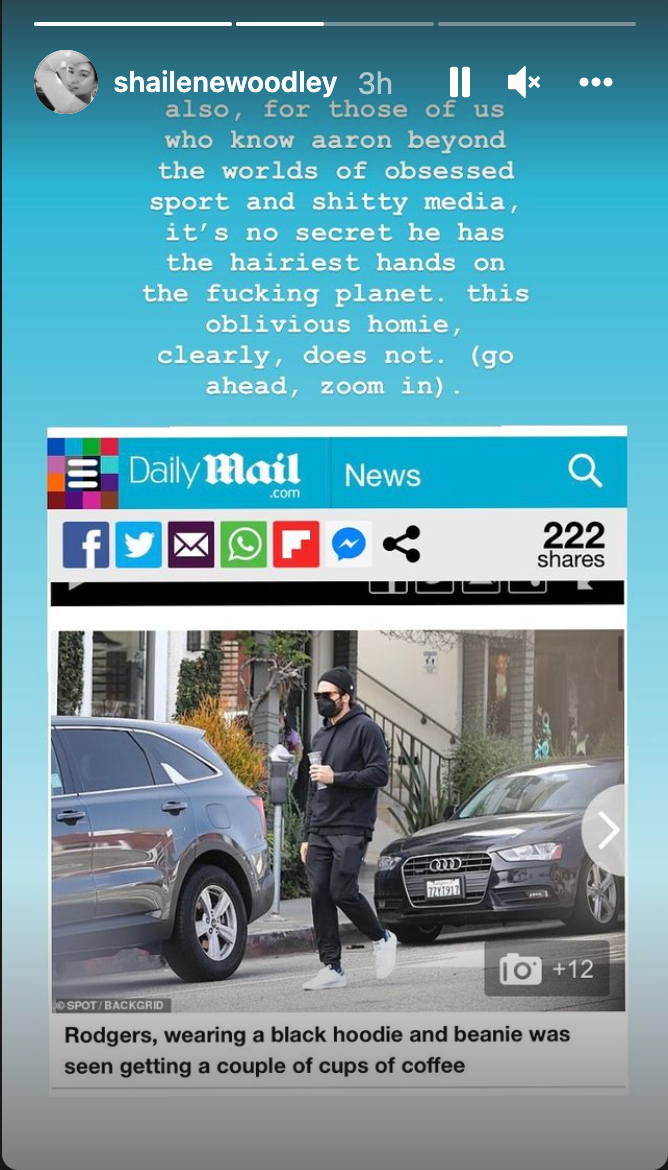 But Woodley's comments really went below the belt when she criticized the car driven by the mystery man.
"Nice car too, but Aaron would never drive this," she wrote.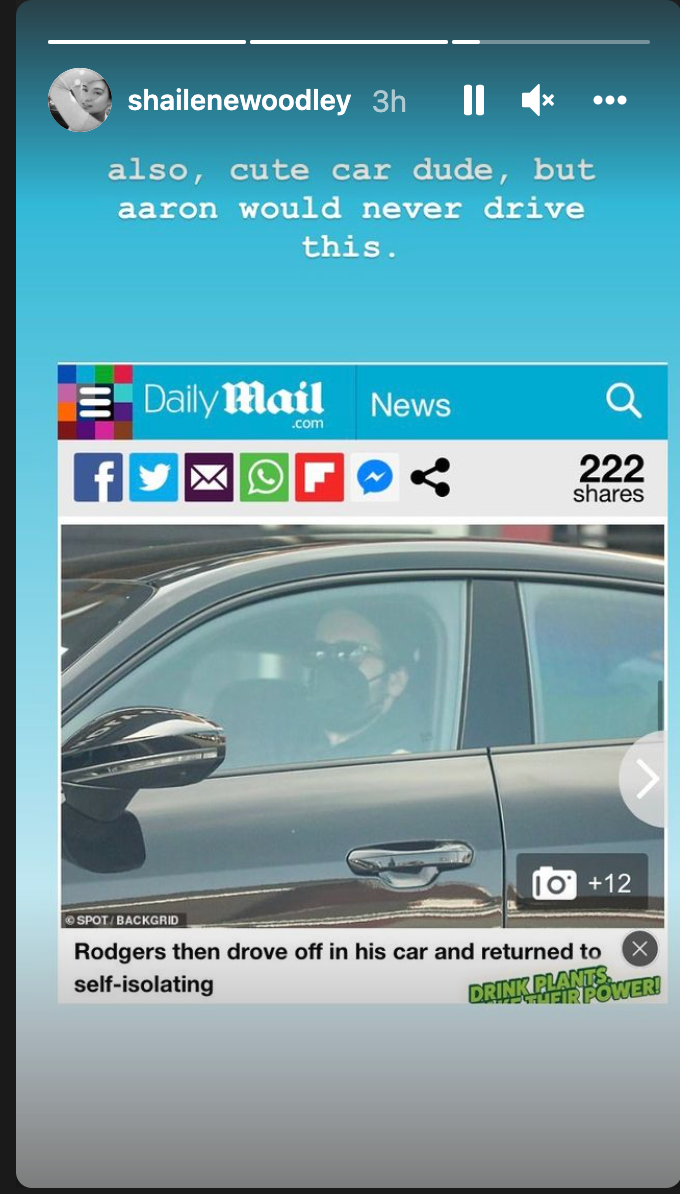 Rodgers has been the subject of huge criticism since he admitted last Friday that he had not been vaccinated against COVID-19, despite claiming he had been "immunised".
As a result, he lost a partnership agreement with Prevea Health, but not State Farm Insurance, although that company continues to encourage people to get vaccinated against COVID-19.
On Tuesday, he made what the New York Daily News called a "half-hearted no-apology" on SiriusXM's "Pat McEfee Show," the same outlet where he made his comments on Friday.
"I made some comments that people may have thought were misleading," he said. "To anyone who has felt misled by these comments, I take full responsibility for those comments."
.