Removing bits of plaster ahead of an extensive repair project at Calverley Old Hall in Yorkshire, England, led to the uncovering of a "time machine" on murals created in the 1500s.
The Landmark Trust announced that when checking the key joints of the building's frame, spots that looked red, green, and black caught the workers' attention. While there was a distinct possibility that the smudges could be dirt or mold, employees at The Landmark Trust decided to contact Lincoln Conservation, an organization that restores historic buildings and artifacts, to take a closer look.
Calverley Old Hall is part of The Landmark Trust organization, a group that aims to save historic buildings. After restoration of the buildings, they are available for people to spend holidays there. The Old Hall, in particular, is described by the group as a "solidly romantic place to stay".
When the Lincoln Conservation team first came to uncover some plaster in the room, the murals were unveiled.
"We were speechless," said Dr. Anna Keay, the director of The Landmark Trust, in a press release. "It was immediately clear that these almost certainly dated from the Tudor period. But still we only had specks."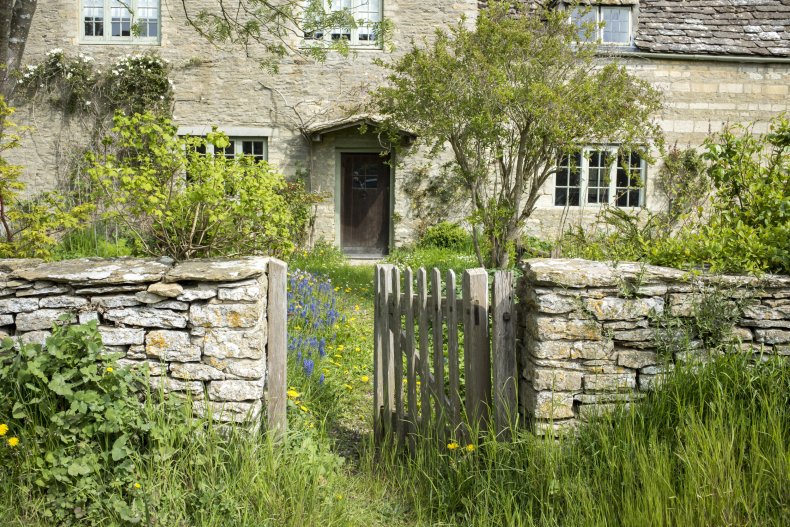 Members of the Lincoln Conservation team were given two days to remove the plaster. When Keay returned at the start of the second day, she found that the team had discovered artwork on three full walls.
"Floor to ceiling, wall to wall, a complete, highly decorated Tudor room, stripped with black and red and white and ocher," Keay recalled. "Mythical creatures and twisting vines, classical columns and roaring griffins."
She went on to say that she has never experienced these kinds of discoveries in her 27 years of experience working in historic buildings.
These paintings are part of the "Grotesque" style, which, according to Caroline Stanford, a historian at The Landmark Trust, comes from the Italian word grotteschi. It means 'out of the cave' and comes from the story of a man who fell into what he thought was a cave and had to be rescued by friends.
"As they went on by torchlight, they discovered that they had discovered not a cave, but the glittering interior of the buried Domus Aurea or Golden Villa of Emperor Nero, built in the 1st century AD," Stanford said in a publication published today. by The Landmark Trust.
She said prints and engravings influenced by Renaissance design made their way to England and likely inspired the unknown creator behind the Calverley Old Hall murals.
As the organization continues to explore the history behind the paintings, they are exploring how best to preserve and display the murals.
news week contacted The Landmark Trust and Lincoln Conservation for comment.