Those who know Tom Brady well should know how anxious he got during his 2018 AFC Championship game against the Kansas City Chiefs. The Chiefs were led by then sophomore QB Patrick Mahomes at Arrowhead Stadium. The Chiefs started the game at a leisurely pace. They were two points behind the mighty Patriots at the end of the first half.
ADVERTISEMENT
Article continues below this ad
However, they started to pick up the pace in the second half. And there was a moment in the game when Tom Brady reevaluated his techniques and looked back with concern on his 2014 game against the Chiefs, which didn't end in the Patriots' favor. By the time the match reached the fourth quarter, Patrick Mahomes had already reached God mode.
ADVERTISEMENT
Article continues below this ad
"We were there in 2014, and we didn't play great and they destroyed us. It was the loudest I could ever remember a football stadium." Brady said on the latest episode of Man in the Arena. "I'm glad I got to have that experience because when we went there for the play-offs, the AFC Championship, I knew how loud the game would be at the start. So there was no intimidation."
DIVE DEEPER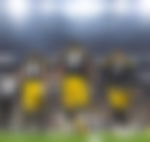 A moment of adversity for Tom Brady
The Chiefs scored a whopping 24 points in the fourth quarter of the game, made a massive comeback and then a back-and-forth standoff with Bill Belichick's side, just to tie the game at the end. However, it was no easy task for the patriots to match Mahomes. But luck was on their side.
With 23 seconds left, the Chiefs trailed 31-28. Mahomes had possession of the ball and appeared determined to score in the 1st and 10th. "I was never afraid [in] that game until [the would-be interception]" Nobleman conceded. "Then I sit there thinking, 'We really lost this fucking game? Damn, this off-season is going to suck.'"
ADVERTISEMENT
Article continues below this ad
Mahomes threw the ball and he connected, but the game wasn't over yet. A flag went down and the Chiefs were penalized. "Then I saw the flag, oh we're back, let's go," Edelman cheered, remembered. However, Mahomes brought the team within range of the field goal. With a tie of 31 each, the Patriots made the most of overtime.
ADVERTISEMENT
Article continues below this ad
It was certainly a heartbreaking feeling for the patriots to deal with as they came so close to a major shock at a time when everything was at stake. It was then that Brady recalled his worst-ever loss against the Chiefs in 2014, but this time they got away with it.
DIVE DEEPER