Chairman of the Board of Control for Cricket in India (BCCI) Sourav Ganguly revealed how he insisted that Rahul Dravid should take over India's head coaching role.
Dravid replaced Ravi Shastri for the role just after the T20 World Cup, with India finishing third in Group 2. The team made a comeback against the Black Caps 3-0 in the three-match T20I series.
We had Rahul Dravid in mind for a long time: Sourav Ganguly
Ganguly said Dravid was initially reluctant to take over as head coach of the Indian team because he stayed away from his family.
"We had Rahul in mind for a long time, both me and Jay [Shah, BCCI secretary], but he did not agree because of the time away from home [and] because doing a national team job is [about being] on the go for about 8-9 months in a year and he has two small children, "Ganguly said in an interview with Boria Majumdar in the show 'Backstage with Boria'.
"At one point we gave up, he was appointed head of the NCA (National Cricket Academy, Bengaluru) to take care of it and take things forward. We had done all the interviews and everything, his interview and application, and he was "Even after he was appointed, we kept insisting," he added.
I spoke with Rahul Dravid personally many times: Sourav Ganguly
After much discussion between the board and the former Indian captain, Dravid's appointment was completed until the 2023 World Cup.
"And when we talked to the players too [about] what kind of person they want, you could clearly see that there was a tendency for Rahul, so we let him know. I talked to him personally many times [saying] that, 'I know it's hard, but try it for two years, and if you think it's too hard, then we'll see another way,' Ganguly said.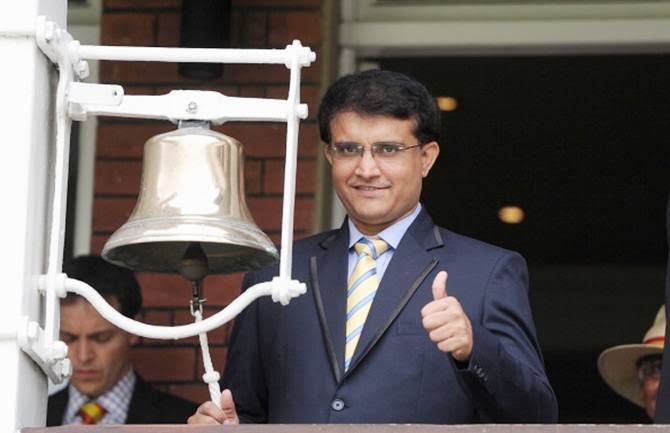 "Luckily he agreed and I do not know what triggered the change in his mind but he agreed and I think that's the best BCCI could have done in terms of coaching when Ravi once [Shastri] left, "he added.
India are currently playing against New Zealand in the second Test at Wankhede and are missing just five more wickets to end the match as well as the series.
also read: Watch: Virat Kohli and Rahul Dravid go to New Zealand Dugout to congratulate Ajaz Patel after bits on day 2